voyager™ & double kit™
uptown inline®
voyager™ & double kit™
uptown inline®
enjoy the easy life with the voyager™ buggy & double kit™ bundle; the perfect combination of an uptown modular 4 wheel buggy together with most adaptable accessory there is! unleash the potential of your voyager™ inline® buggy & ride your way with 2 kids in tow! use the double kit™ to turn your buggy into an inline® double buggy - take two kids on one buggy within a single buggy footprint!
voyager™ buggy wow! features:
modular independent seat unit quickly converts to forward & parent facing modes
4 puncture proof wheels for smooth city strolling, with larger 12" aeromaxx rear wheels
easy one hand adjustable, multi-reclinable seat
double kit™ wow! features:
perfect parent facing seat for one child; keep your lil one close for ultimate face to face bonding time
growing family? then use the double kit™ to turn your buggy into an inline® double buggy!
adapt your phil&teds inline® to take 2 kids in multiple modes!
voyager™ buggy liner colour selection
double kit™ liner colour selection
This feature requires Javascript to be enabled. Please try updating, or consider using a different browser.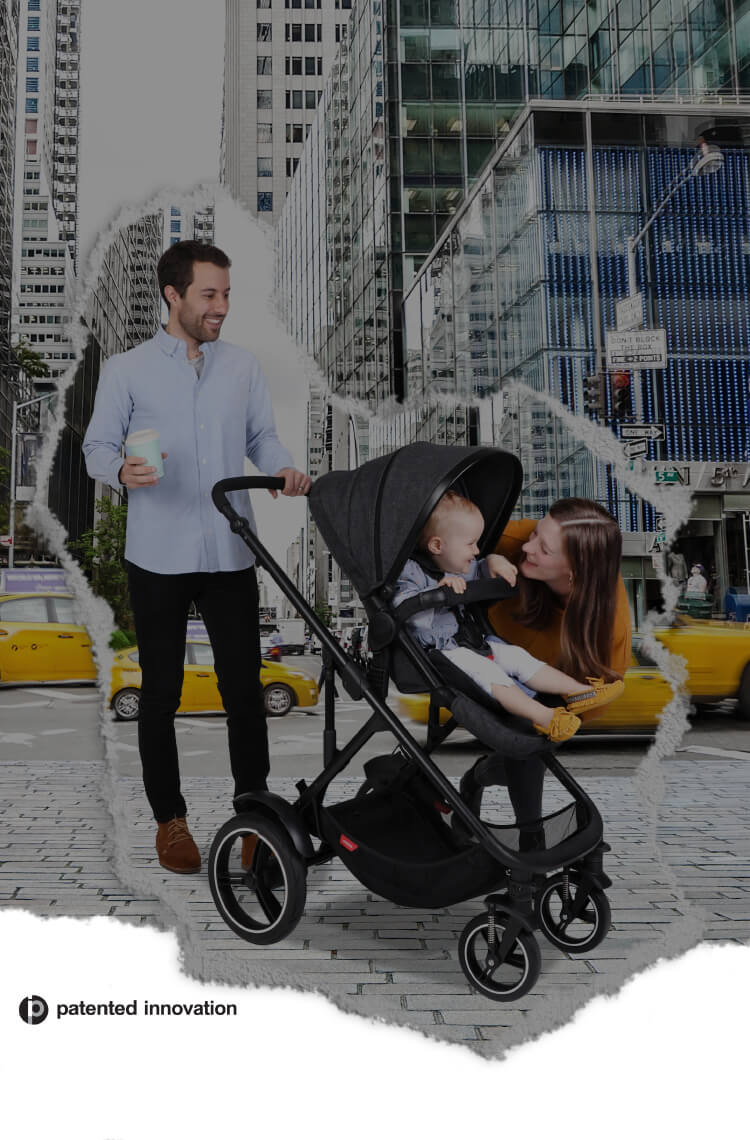 "This pram has helped a twin mum get out and about on her own with ease and confidence which is the ultimate feature of all!"
winning features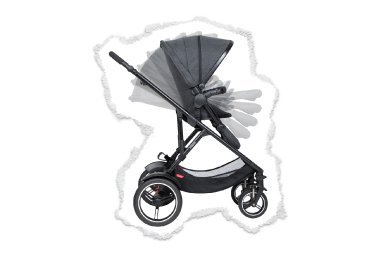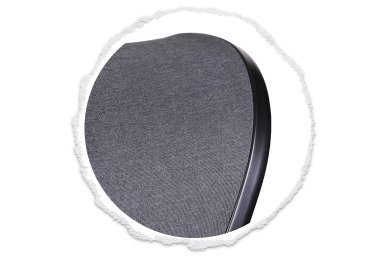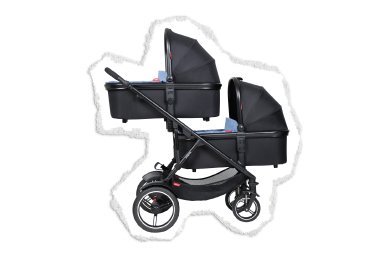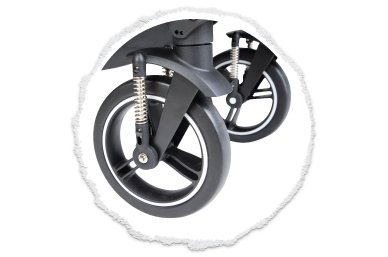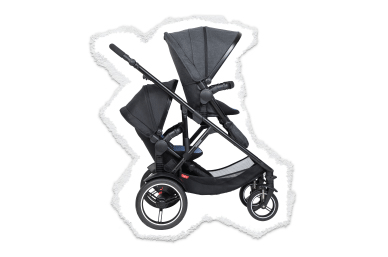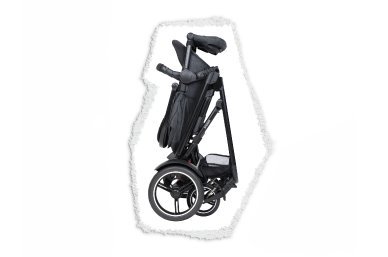 at a glance
UPF50 extendable sun hood
lockable front swivel wheels
Age range

newborn - 5 years

Double kit maximum load

15kg

Double kit seat width

30cm

Fabric materials

600d 100% polyester (melange)
UPF 50 protection

Folded dimensions

34 x 58 x 87cm

Handlebar height

88 ~ 114cm

Parcel tray maximum load

10kg

Safety certified

EN1888:2012 EU & EEA
ASTM F833-15 & 16 CFR 1227 USA
SOR/2016-167 Canada
CPN8 of 2007 Australia/New Zealand

Tyres

rear: 2 x 12" aeromaxx
front: 2 x 8" EVA

Unfolded dimensions

101 x 108 x 58cm
instructions
Setting up your voyager™ is easy! Find all the details you need here for how to set up and use!
accessories
adapt your voyager™ with these must-have accessories