dash™ & double kit™ & snug™ carrycot
urban inline®
dash™ & double kit™ & snug™ carrycot
urban inline®
take a leisurely stroll with the dash™ buggy and snug™ carrycot & double kit™ bundle; the perfect combination of a stylish urban 3 wheel buggy bundled with a newborn-ready comfy & generous space for your snoozin' newborn baby in the snug™ carrycot - and your toddler in the double kit™ - the perfect solution for the urban adventurer wanting to get out&about with a growing family! you can even use the snug™ carrycot off the buggy as a safe overnight sleeping solution!
dash™ buggy wow! features:
a modern styled single buggy, that converts into a fantastic inline® double buggy!
melange textured 600 denier fabrics deliver stylish urban appeal for the fashion conscious parent
full size fabric seat that offers infinite recline modes to fully lie flat for newborn
double kit™ wow! features:
perfect parent facing seat for one child; keep your lil one close for ultimate face to face bonding time
growing family? then use the double kit™ to turn your buggy into an inline® double buggy!
adapt your phil&teds inline® to take 2 kids in multiple modes!
snug™ carrycot wow! features:
comfy & generous space for your snoozin' baby
large UPF50 sun hood with incorporated carry handle for easy transferring on and off the buggy
safe for use off the buggy for overnight sleeping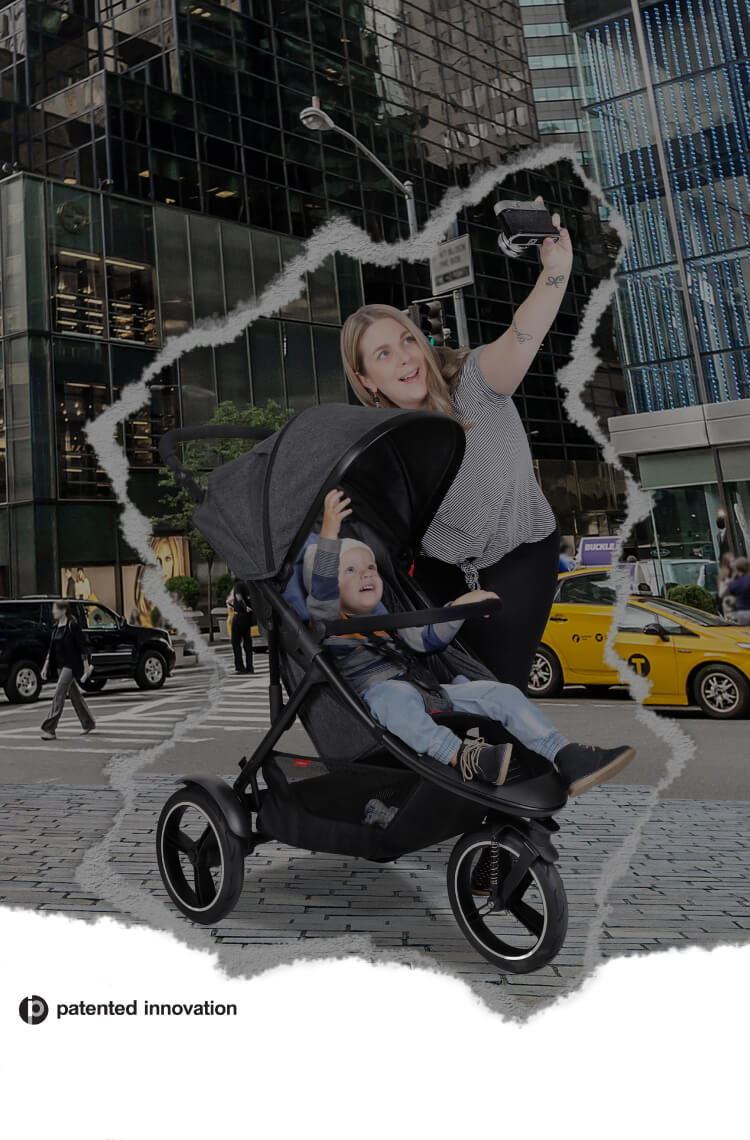 "We are loving our Dash pram! It is such a great design and looks super stylish"
- Oh My Wild Hearts, Canberra
features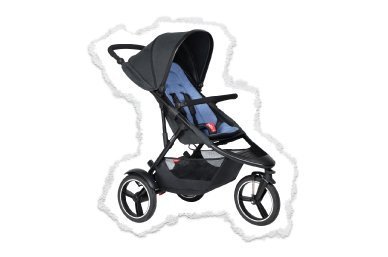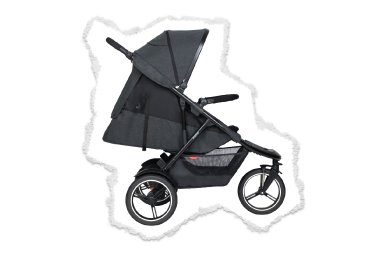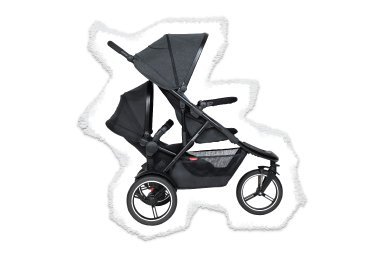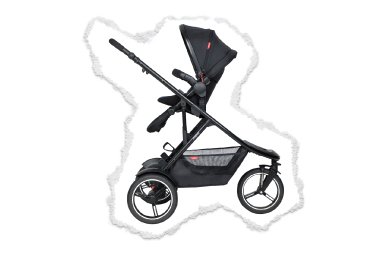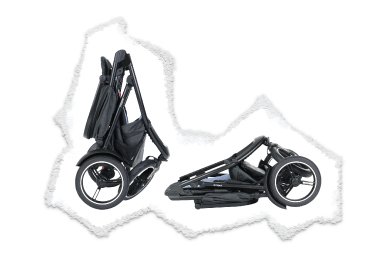 at a glance
lockable front swivel wheel
Age range

newborn to 5 years

Double kit maximum load

15kg

Double kit seat width

30cm

Fabric materials

600d 100% polyester (melange)

Folded dimensions

44 x 58 x 92cm

Handlebar height

88 ~ 118cm

Parcel tray maximum load

10kg

Safety certified

EN1888:2012 EU & EEA
ASTM F833-15 & 16 CFR 1227 USA
SOR/2016-167 Canada
CPN8 of 2007 Australia/New Zealand

Unfolded dimensions

114 x 112 x 58cm
instructions
Setting up your dash™ is easy! Find all the details you need here for how to set up and use!
accessories
adapt your dash™ with these must-have accessories
Liquid error (product-tabs line 213): Exceeded maximum number of unique handles for all_products.